Dental Implant Restoration | Dental Implant Surgery - Bethlehem Dentist
Implant restoration involves placing a dental implants into your jaw bone to replace missing teeth. Out of the tooth-replacement options, dental implants are by far the most effective and stable. 

Each dental implant is carefully placed into your tooth's jaw bone during a surgical procedure. This is important since a bio-compatible titanium implanted "root" replaces your lost tooth's root and helps to prevent the loss of bone tissues, which can gradually occur after a tooth is removed. Dental implants are extremely durable and can last many years, with proper care. 

Having a fully functional dental implant can take several months, as the procedure can take a number visits – depending on your specific needs. 
 
Once healing is complete, the dentist will attach a false tooth to the dental implant – This will then take the place of the missing tooth, above the gum lines. Once this is affixed, in order to finish the procedure with a natural look, a dental crown is typically attached to the fake tooth.

To find out if you're an ideal candidate for dental implants, contact Charles G. Wolfe D.D.S. today.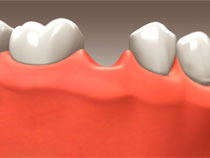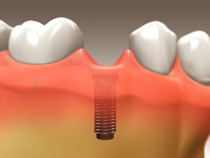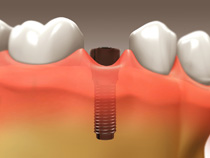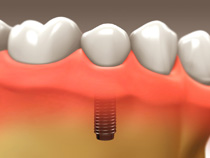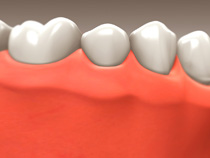 An artificial tooth can then be attached to the implant. The end result is a strong, secure tooth that is virtually indistinguishable from natural teeth.